Brenda Barolet Hambly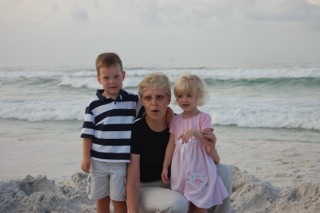 40 Shore Drive
North Kingstown , RI 02852
H 401-268-3923http://
C 401-497-9078
It was so much fun reading about so many of my classmates of '62. You all inspired me to write a few words about my life.
I met Jim Hambly from Newport RI and we were married in 1965. We have 4 children….Patrick, Shane, Cyd and Matthew and 5 grandchildren. Unfortunately Jim died in 2006 so he never knew our 2 great granddaughters. I will be meeting the newest member of our family next weekend at our grandson's wedding. After the wedding our family will be taking a vacation at the Outer Banks.
After 22 years of working for Uncle Sam, I retired in 2011. I worked 5 years at Wright Patterson AFB in Dayton OH until Jim retired in 1995. We moved back to RI and I continued my federal service at the Naval Undersea Warfare Center in Newport RI until retirement. The last two years of working for the government were hectic and crazy and the thought of closing out another fiscal year the end of September was almost overwhelming. It finally dawned on me that I was ready for retirement. I was out of there in less than a month. Last summer was wonderful and this summer looks pretty terrific too. I love spending time with my grandchildren, my kids, my dog and just not being stressed is truly wonderful.
The one thought I would like to pass on to the younger generation is to be passionate about your faith. I do worry about our nation and our world. I do hope God continues to be generous and merciful. My children are good citizens and good parents and I feel Jim and I have been blessed.
All of you have a wonderful reunion. I would be there in a heartbeat BUT my grandson is getting married and there is no way I would miss that.