Niki de Varenne Crahan AKA Gary_Crahan@Msn.com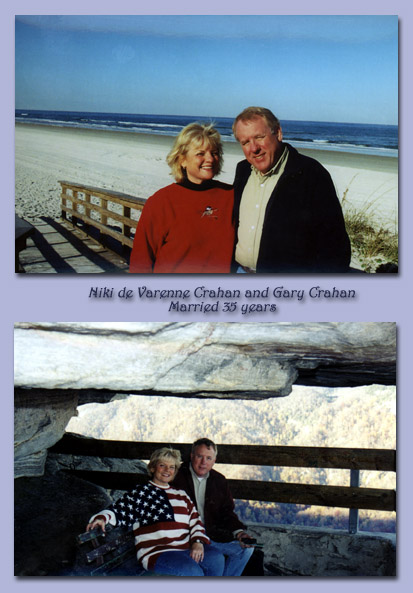 Married for 35 years
2 children: Chris, 31; Lauren, 28
Our home is in Oak Hill, VA

OCCUPATIONAL/PROFESSIONAL: French/Spanish Teacher -- 24 years

PET PEEVE: I don't really have one.

MOST IMPORTANT MESSAGE FOR TODAY'S YOUTH: Take responsibility for your actions.

FAV SONG TITLE: "I'll Always Love You"

ESSENTIAL TRUTHS: You need to live and enjoy the moment.

MOST SIGNIFICANT ACCOMPLISHMENT: Having two great children with Gary, my husband

HOPE YET TO DO: Help people.