Meralyn Vellane Hansen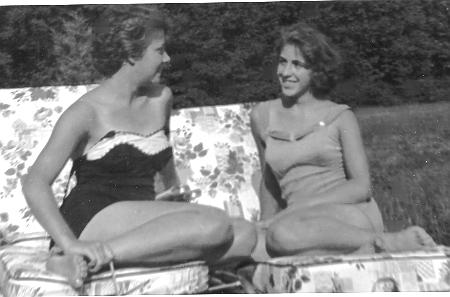 Meralyn and Susan, the summer of ' ... (guess?)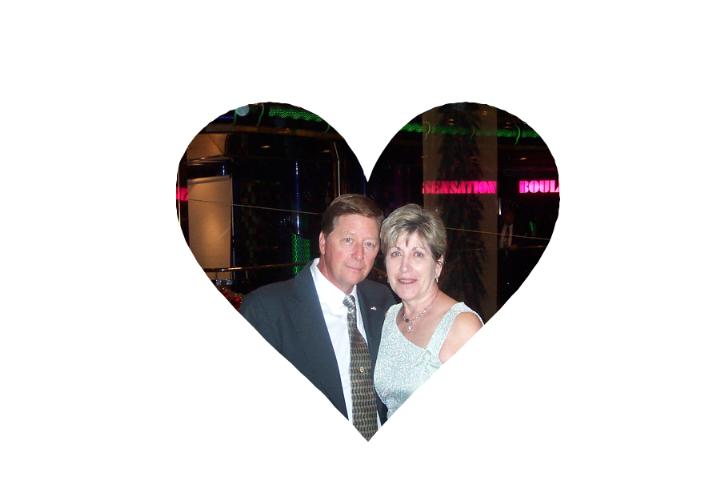 Meralyn and her husband.
Meralyn Vellane Hansen AKA Mert@digitalusa.com
Married to: Wayne for 40 years this October 6th.
Children: We have two sons: Douglas and Michael.
Our Home is: Hernando, Florida Wayne and I are both retired and have been in Florida since 1995.
Pet Peeve: People who STAND on moving sidewalks peeve me maximally.
Most Important Message for Today's Youth: I suggest to the young people of today that they recapture the values of the 50's and 60's!
My essential truth is that it is not what you have in life that is important, but who you have in it! That is perhaps why having raised two terrific sons and having sustained forty years of marriage to the same person remain such important feats to me.
Hope Yet to do: I plan to travel more in the future and hope yet to beat Wayne at golf!
[ED. NOTE:] My money is on Meralyn!!!!!