Gary Crahan AKA Gary_Crahan@Msn.com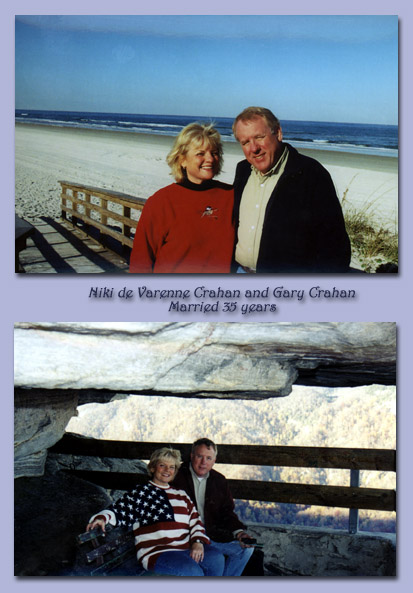 DEMOGRAPHICS:
· Married for 35 years to Nikki
· 2 children: Chris; Lauren
· Our home is in Oak Hill, VA

OCCUPATIONAL/PROFESSIONAL: Retired from Navy after 30 years as Nuclear Submariner. Now VP of tech firm: IIT Research Institute doing Internet Delivery Training

PET PEEVE: People who are not on time.

MOST IMPORTANT MESSAGE FOR TODAY'S YOUTH: Work hard for what you want. Have goals.

ESSENTIAL TRUTHS: If you don't take risks, you won't enjoy rewards.

MOST SIGNIFICANT ACCOMPLISHMENT: Bringing up two children who are real assets in the world.

HOPE YET TO DO: To slow down and smell the roses in retirement.