Doug Grando AKA jgrando577@aol.com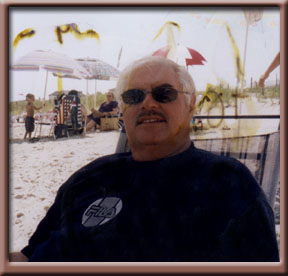 DEMOGRAPHICS:
Married for 37 years to JoAnn
2 children: Douglas J. and Lynne Sims
1st on the way: Due Sept. 2002
Our home is in Nanuet, NY
OCCUPATIONAL/PROFFESSIONAL: Best paving contractor in Rockland County for
35 years
PET PEEVE: Never got a call from former classmates who live in RC for a
paving job!
MOST IMPORTANT MESSAGE FOR TODAY'S YOUTH: Hang in there - and be prepared
for almost anything!
FAV SONG TITLE: Anything of Elvis' or Frankie's
ESSENTIAL TRUTHS:
Then ~ I though I knew everything until September 11, 2001
Now ~ That life hands you some things that you don't expect.
MOST SIGNIFICANT ACCOMPLISHMENT: My family is most important to me.
HOPE YET TO DO: Be called "Grandpa"