Gwenn Karel Levine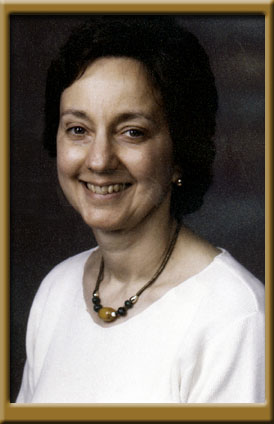 Email: gklevine@gmail.com
What is your favorite leisurely activity: photography, reading, and writing
What did you accomplish that you're most proud of? I established a non-profit mentoring program for inner city kids 10 years ago. See www.pypp.org for details.
Where is a happy place for you? An Adirondack mountaintop during the Autumn leaf peak.
What makes you happiest? Knowing that I remain true to myself and experience joy and meaning in my life.
Do you have any favorite motto or saying? "Life isn't about waiting for the storm to pass. It's about learning to dance in the rain."
Name four places you have been to: Nova Scotia, Adirondacks, Cape Cod, California.
Gwenn Karel Levine
65 Campbell Avenue
Woodcliff Lake, NJ 07677
(P) 201-391-7663
(E) gklevine@gmail.com
2002 DEMOGRAPHICS:
Married for 11 years; Divorced for 25
Children: Trevor and Josh
My home is in: Woodcliff Lake, NJ

OCCUPATIONAL/PROFESSIONAL: Vice-President of Community Regulatory Affairs at St. Joseph's Regional Medical Center through July of 1999. Since then, I have been an independent consultant, working with hospitals and non-profit agencies, having earned my Ph.D. degree in 1992.

PET PEEVE: Voice mail that gives me many options, but none of them address my question

MOST IMPORTANT MESSAGE FOR TODAY'S YOUTH: 1] be true to yourself;
To be fully present to those you care about.

FAV SONG TITLE: "The Love She Found In Me"

ESSENTIAL TRUTHS:

Then ~ That hard work leads directly to accomplishments

Now ~ That hard work can be self-defeating if it takes place in the
wrong environment or for the wrong reasons

MOST SIGNIFICANT ACCOMPLISHMENT: The quality of my relationships-with my kids, my siblings and close friends

HOPE YET TO DO: Establish a foundation to support programs that benefit those who are economically and socially disadvantaged