CHESTNUT GROVE ELEMENTARY SCHOOL
This is the first or second grade at Chestnut Grove Elementary School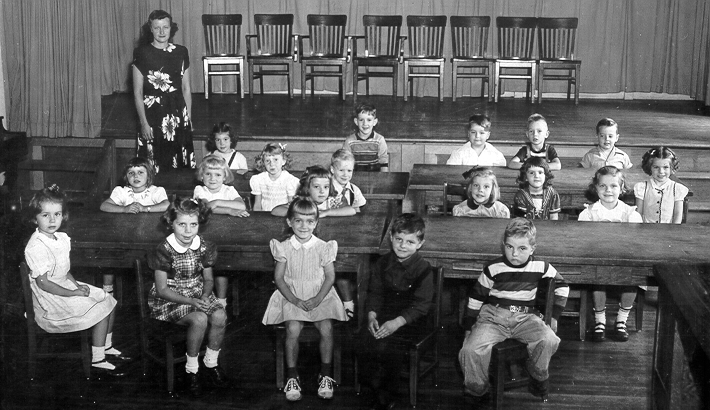 1st Row: Linda Seifried, Diane Mann, ??, Douglas Grando, Barry Hopper
2nd Row: ??, Lucille Rennie, Barbara Hopper, MaryAlice ?, Jonnette Bittman, Linda Walters, Patty Gale
3rd Row: ??, Bob Kay, Peter Ruffino, Carl ?, ?? Teacher:???
...AND THIS IS THE FOURTH GRADE CLASS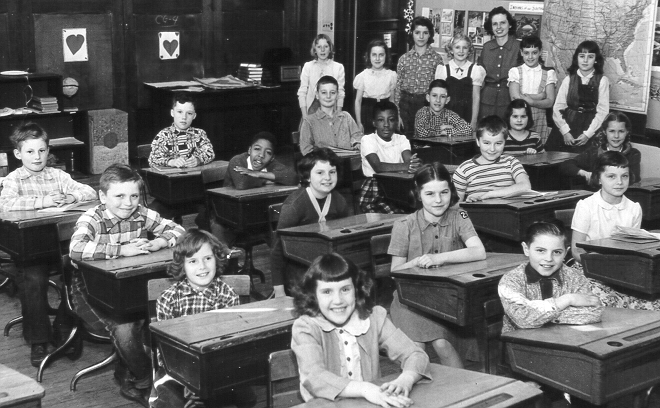 Row #1: Jonnette Bittman, Virginia ?, Eddie Brenneisen, Daniel ?
Row #2: Douglas Grando, Patty Gale, Patty Adkins, Junior ? and Cyril ?
Row #3: Linda Walters, Peter Ruffino, Mamie ? and Gus Border
Row #4: Emmy Gunderson, Beverly ?, Bob Kay
Standing: Linda Seifried, MaryAlice ?, Miss Hersey, Lucille Rennie, Elizabeth ? (Falk), Janice ?(twin to Daniel in 1st row??) and Barbara Hopper.
THANK YOU, ALAN & JONETTE (BITMANN) RITT FOR SENDING US THESE PICTURES AND IDENTIFICATION OF OUR CLASSMATES.